A new look for the SASS website
dimanche, août 29, 2021 blog Share
---
Check out the updates!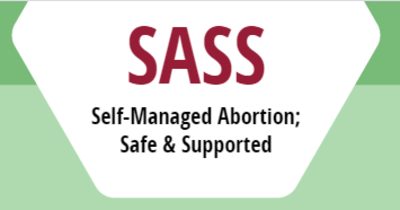 In the four years since SASS launched, we've learned a lot about what people want from our website and how we can do better at providing it. So if you haven't visited AbortionPillInfo.org lately, you might not have noticed that things have changed!
For one thing, we've got a new look that coordinates with the main Women Help Women site to make it more clear that we're their US project. But that's just the start. Poke around a little bit and here's what else you'll find:
We've expanded the menu, put buttons on the home page that jump straight to the most popular sections, and added a search function to make information even more accessible.
We've made the language friendlier and clearer so it's easier to understand.
We've added more links to other organizations that provide useful resources, from legal advice to emotional support.
We have more ways for people to support us in sharing information about safe self-managed abortion with pills.
And we say more about who we are, what we do, and why we do it – because we're proud of our work, and we want everyone to know more about it.
We're constantly updating the website to keep it accurate and up to date, but this is a major makeover. We're excited for you to see it, and we hope you like it as much as we do!