Reasons Not to Trust Anti Abortion Counselors
domingo, Maio 8, 2022 blog Share
---
And where to look for supportive counseling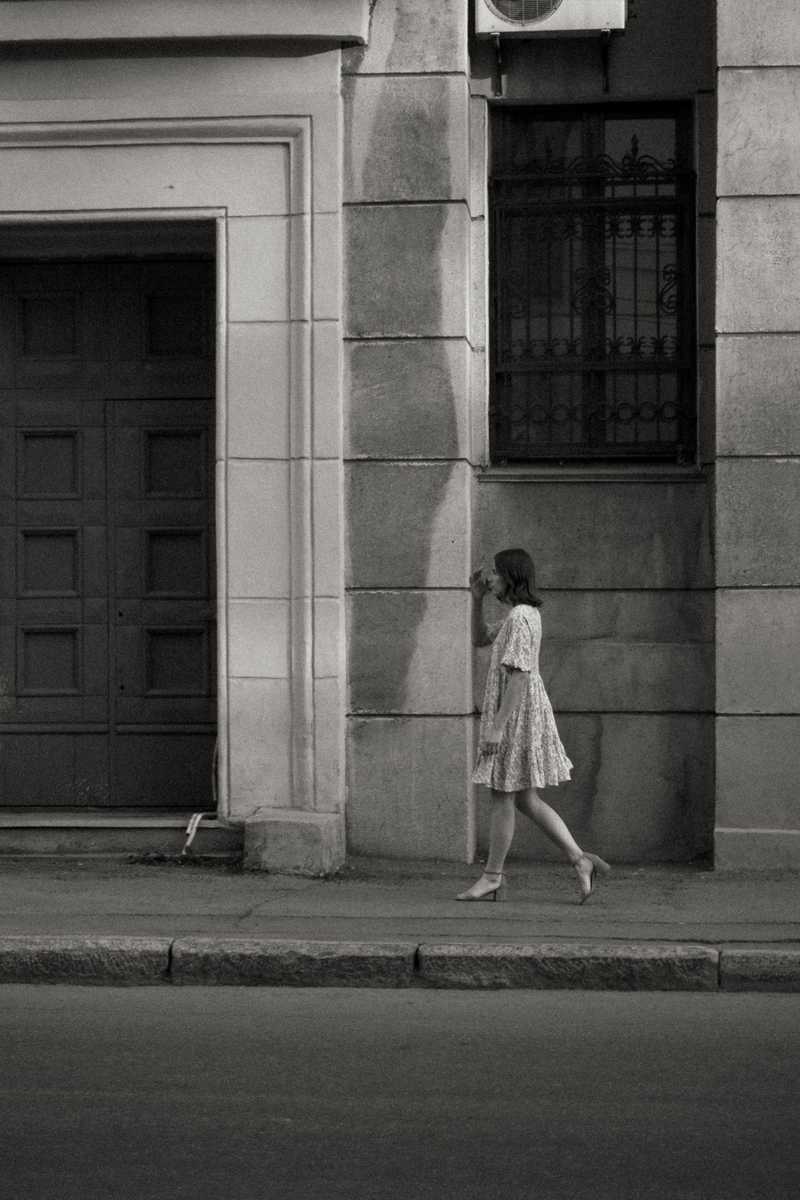 What Ethical Counselors Do
The American Counseling Association's code of ethics outlines six principles for professional counselors to follow:
autonomy, or fostering the right to control the direction of one's life
nonmaleficence, or avoiding actions that cause harm
beneficence, or working for the good of the individual and society by promoting mental health and well-being
justice, or treating individuals equitably and fostering fairness and equality;
fidelity, or honoring commitments and keeping promises, including fulfilling one's responsibilities of trust in professional relationships
veracity, or dealing truthfully with individuals with whom counselors come into professional contact.
An ethical counselor, professional or otherwise, should adhere to these principles in their practice.
Ethical counselors will:
Put health and safety first.
Respect the client's boundaries and try to guide them in the direction they feel they should go, rather than trying to pressure or sway them to their moral path.
Respect religious and philosophical beliefs rather than trying to convert.
Tell the truth and provide as much information as they can.
Avoid sharing conversations or personal information with anyone without consent.
Provide space to talk about feelings, negative or positive, without trying to make the client feel ashamed, scared or guilty.
Place high value on trust.
Anti-abortion counselors are not professionally qualified. Unlike a licensed professional counselor or therapist, sidewalk counselors and CPC counselors are not required to uphold a standard of care, nor is there any body of authority that holds them accountable. The majority of them have no mental health care training. There is nothing preventing them from lying or exploiting feelings of shame, guilt, fear, and uncertainty. They don't even have to mention they're not qualified.
Anti-abortion counselors do not respect privacy or personal boundaries. Typically, sidewalk counselors wait outside abortion clinics until a patient arrives, whom they will then attempt to corner and coerce into changing their mind. They do this completely in the public view, exposing the abortion seeker to everyone around them. This can be overwhelming, humiliating and intimidating, and is a form of emotional, spiritual and psychological abuse.
In a crisis pregnancy center, staff have been known to trap pregnant people on the premises, including blocking or locking doors and even stealing clothes. Even after people have left crisis pregnancy centers, they have reported being repeatedly contacted and harassed over the phone and through mail. Because CPCs are not licensed medical facilities, they are not required to abide by HIPAA or other medical privacy protection regulations. What this means is that they can share any personal information given to them - including contact information - with any party they see fit. This can include anti-choice organizations who can engage in further harassment or, more dangerously, abusive partners or family members.
Anti-abortion counselors are not obligated to tell the truth. In a 2018 court case, the U.S. Supreme Court ruled against a California law requiring crisis pregnancy centers to identify themselves as non-medical, anti-abortion facilities, citing that such a law would violate freedom of speech. This means that CPCs are legally allowed to misrepresent themselves, as well as to lie to anyone who might be seeking an abortion. They have been known to promote debunked and dangerous claims such as abortion reversal, ectopic pregnancy reimplantation, post-abortion trauma syndrome, and links between abortion and breast cancer or infertility. They also greatly exaggerate the prevalence of abortion regret and the likelihood of negative health effects such as infection and injury.
In addition, CPCs have lied to pregnant people about how far along their pregnancies are, often stating that they are either earlier than they actually are to make the pregnant person think they have more time to decide, or later than they actually are to convince them that it's too late to decide. They may also lie about local laws regarding abortion to further impede and discourage one from making an informed choice.
Anti-abortion counselors manipulate with guilt, shame and fear. Along with spreading misinformation, sidewalk counselors and CPCs use various means to play on the emotions of people who are currently or could become pregnant in the future, along with their partners, friends and family members. They use shocking words and images to break down one's logical defenses, and then use loaded language, ad hominem attacks, invalidation, and other manipulative techniques to further influence the way one thinks and feels. This can include:
Calling a pregnant person "mother" regardless of their personal choice
Calling the embryo or fetus a "baby" to evoke feelings of love and attachment
Comparing abortion to horrific human rights violations such as murder and slavery to evoke guilt and moral outrage
Claiming that pregnant people who seek abortions are being manipulated in order to invalidate their agency
Claiming that unwanted pregnancy is a consequence of promiscuity
Centering the father's rights and feelings to shift focus away from those of the pregnant person
Threatening abortion seekers and providers with direct or indirect harm
Note that while most of these tactics focus on evoking negative emotional responses, it is not uncommon for anti-abortion counselors to use tactics such as love bombing to try to gain one's trust.
Anti-abortion counselors are religiously motivated and aim to gain converts. Nearly all CPCs are founded and funded by Christian churches and faith-based organizations. Most of the people who work within them are volunteers who sincerely believe they are helping pregnant people. However, this does not change the fact that their reasoning for doing so is inherently biased in favor of their own religious ideology. For many Christians, spreading the word of one's faith and bringing people into the faith circle is a moral and spiritual imperative.
Within CPCs and protest group spaces, Christian imagery and rhetoric are typically strongly present. Counselors will often inquire as to a person's faith and spiritual lifestyle, as well as promote their own messaging. There may be Bible scriptures visible or cited in literature, or crosses and pictures of Jesus, Mary, angels and other Biblical figures as part of the decor. Some CPCs will have small chapels, and volunteers may offer and possibly pressure one into prayer.
Many CPCs will claim that they offer material help, but even this comes at a cost. To access these resources, pregnant people are required to "learn while they earn" by attending classes in which they are shamed, preached at, and otherwise force-fed the faith group's ideology.
While the primary goal of these organizations is to deny people abortions and make them keep unwanted pregnancies, they also hope to grow their numbers and spread their messaging. The ideal outcome many of them seek is for a person who was once seeking an abortion to completely change their moral stance and aid them in stopping others from getting abortions. Many volunteers will claim this as their own story, with varying degrees of truth.
Who to Trust?
Fortunately, trustworthy and judgment-free support is out there for people who are considering, seeking, or have had abortions.
Exhale is a volunteer-run textline available in the US and Canada. Text support is available for those who have had abortions and the loved ones who support them. On the website, visitors can anonymously submit their own post-abortion experiences, as well as read those submitted by others.
            Text: 617-749-2948
            Hours (US Pacific Time): Mon-Fri 3 PM-9 PM, Sat 1 PM-9PM, Sun 3 PM-9 PM
All-Options offers a toll-free phone talkline, as well as resources for all pregnancy outcomes, including abortion, adoption, and parenting. They provide all the resources CPCs claim to offer - peer counseling, health care referrals, diapers and baby clothes, as well as condoms, birth control, and abortion funding.
            Call: 1-888-493-0092
            Hours (US Eastern Time): Mon-Fri 10 AM-1 AM, Sat-Sun 10 AM-6 PM 
Faith Aloud is a program of All-Options that provides compassionate and judgment-free religious and spiritual support for all pregnancy and parenting options, with clergy support available.
            Call: 1-888-717-5010
Please note that if you are having suicidal thoughts or are facing mental health or other types of crisis, these lines will be unable to help you. Instead, please consider contacting the following organizations (24/7):
National Suicide Prevention Lifeline
Call: 1-800-273-TALK (8255)
Chat: https://suicidepreventionlifeline.org/chat/
National Sexual Assault Hotline
Call: 1-800-656-HOPE (4673)
Chat: https://hotline.rainn.org/online
National Domestic Violence Hotline:
Call: 1-800-799-7233
Text: Text "START" to 88788
Chat available on site.
The Trevor Project (LGBTQ+ support)
Call: 1-866-466-7386
Text: Text "START" to 678-678
Chat available on site.