Women Help Women Announces the Launch of the First Counseling Helpline in U.S. for Self-Managed Abortions
Thursday, April 27, 2017 blog Share
---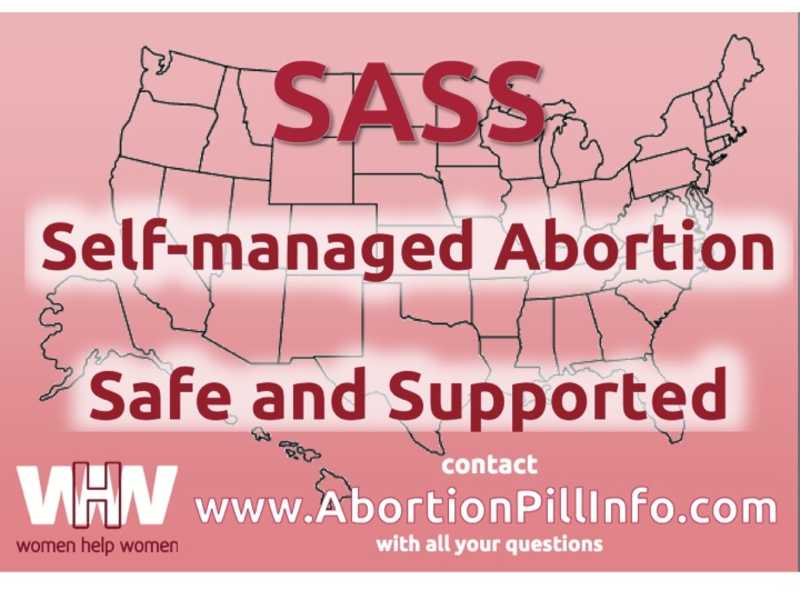 Boston, MA (April 27, 2017) – Today Women Help Women (WHW) will launch a first-of-its-kind online service to provide individualize, online support and information to people in the U.S. with unwanted pregnancies who are considering or using abortion pills on their own.
 This service, called Self-managed Abortion; Safe and Supported, or "SASS," will be the first service to provide one-on-one support from trained counselors to women in the U.S. seeking to end their own pregnancies. Its website, abortionpillinfo.org, will include misoprostol-only protocols, tailored to the U.S. context.
The new service comes at a time when Donald Trump has pledged to overturn Roe v. Wade, Congress is held by a majority of anti-abortion legislators, and many states are down to their last abortion provider.
"When someone has decided to end a pregnancy, they should be able to do so safely and with dignity," said Kinga Jelinska, the Executive Director of WHW.  "WHW has been providing information and support to thousands of women around the world since 2014. We are now expanding  this information service to the U.S. because the new Trump administration and anti-abortion legislatures in many states are moving swiftly to push abortion out of reach."
The service is based overseas and offers trained counselors who will respond via email to questions about before, during and after using abortion pills.  They will provide accurate and unbiased information, based on protocols and recommendation by the World Health Organization (a specialized United Nations agency concerned with public health).
"We fully support efforts to expand access to safe, legal abortions in clinics," continued Jelinska.  "But while abortion in the U.S. is legal, it is not accessible for everyone.  Abortion pills are a safe and effective option for ending pregnancy. It is important that women in the USA have more resources about how to use them and how to minimize their legal risk if they choose to self-manage their abortion."
"Sharing referrals and information about safe abortion is part of our mission and core to the human right of bodily autonomy,"said Jelinska. "Each of us should be able to decide on the care that is best for our circumstances, effective, and safe – both medically and legally."
###
Women Help Women is an international NGO that works to increase the availability of reproductive health choices and sponsors reproductive health projects worldwide.  For more information or to reach the WHW helpdesk team, visit http://www.abortionpillinfo.org or our Facebook page, https://www.facebook.com/WomenHelpWomenSASS/.