Preparing for Post-Roe America
Wednesday, January 16, 2019 blog Share
---
A new book offers resources for anyone ready to fight for abortion access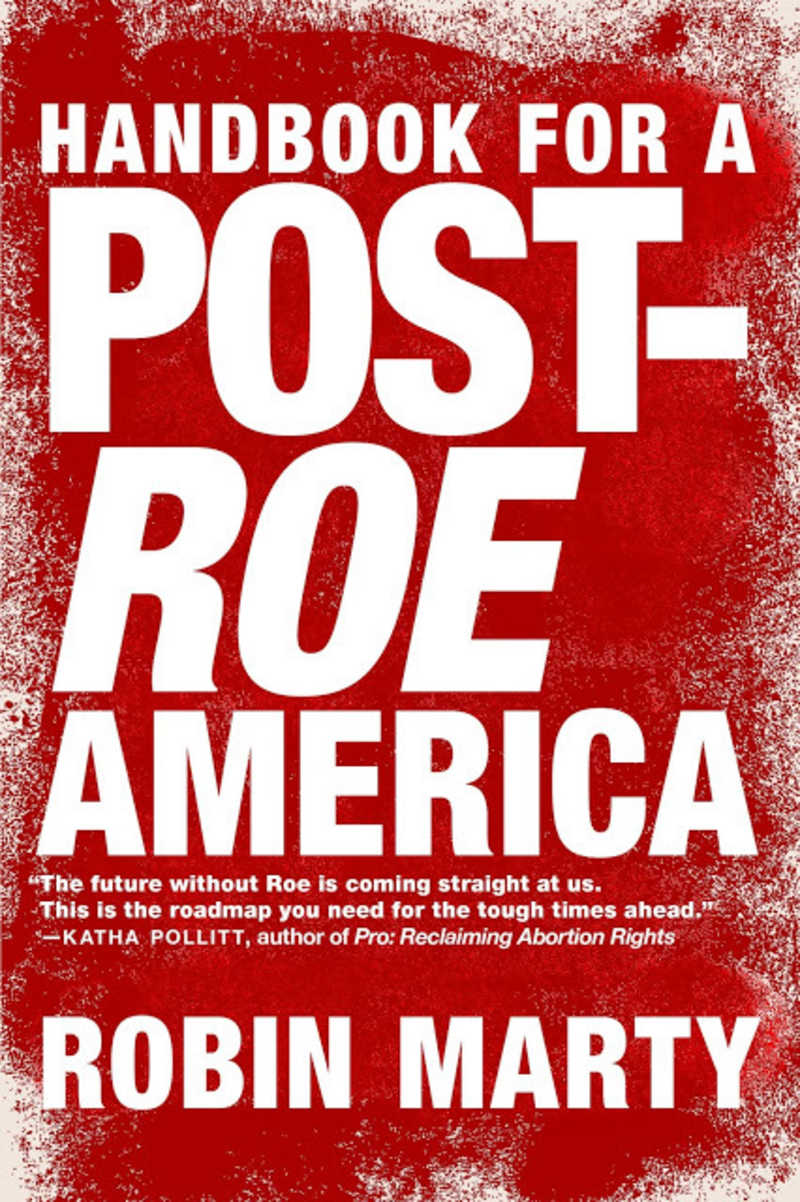 As the right wing packs the US court system with judges hostile to reproductive freedom, it seems inevitable that a challenge to Roe vs. Wade will eventually reach the Supreme Court and get a friendly reception there. When that happens, America will be splintered into areas where abortion is still available, areas where it's legal but highly restricted, and areas where it's no longer legal. And that means we need to start talking now about how to help people access abortion in the parts of the country where it will no longer be available or legal.
One important contribution to that conversation is Handbook for a Post-Roe America, a new book by journalist Robin Marty about how to maintain abortion access wherever possible, by any means necessary. The book includes a state-by-state listing of resources like abortion funds and activist groups as well as practical advice for getting involved in ways that do the most good. As important as those things are, though, Marty's book may be even more valuable for its reminders that abortion access has always been a struggle, and that we don't have to invent our own weapons for this fight. The struggle for access to reproductive health services has been going on for a very long time. There are political action groups, activist organizations, and practical support networks all around the world dedicated to the topic, some of them with decades of experience in what does and doesn't work. We can build on what they've already done instead of starting from scratch.
That's why we created the website AbortionPillInfo.org. We provide reliable, up-to-date information about how medication abortion works, how to get and use abortion pills with as little medical and legal risk as possible, and what to expect during and after a DIY abortion with pills. If you still have questions, you can also contact our trained counselors, who answer questions live 15 hours a day.
As we face the likelihood of life after Roe, it's more important than ever that people know about safe self-managed abortion with pills. Once you have this information, consider sharing it with others!