The future of abortion is online
Sunday, July 22, 2018 blog Share
---
It's in your mailbox, not your closet.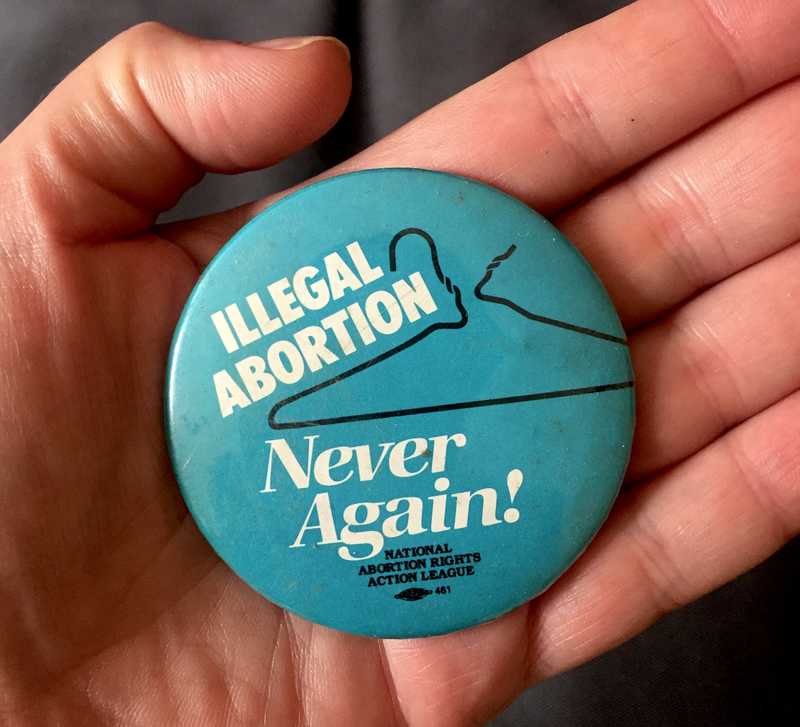 When I was in college, it was a fad to wear metal badges on your backpack. I festooned my own bag with so many that it looked like armor and made a soft clacking noise when I walked. I had buttons with my university's mascot, buttons with band logos, buttons with funny sayings, and of course, buttons with political slogans. I put my favorite in the middle of the pack with enough space around it to make sure it stood out: a big, bold circle of teal with big white letters reading "Illegal Abortion - Never Again!" around an unraveling black wire hanger.
The prospect of an aggressively conservative Supreme Court likely to overturn Roe v. Wade had me pulling out that old button recently. But when I thought about wearing it out in public, I realized it would be false advertising, and not just because abortion is all too likely to become illegal again in many states. It's because medicine has progressed significantly since Roe was decided in 1973. Even if abortion is made illegal again, it probably won't look like a coat hanger. It will more likely look like a little padded envelope in your mailbox. In fact, in places where abortion is already so restricted that it might as well already be illegal, that's what it looks like already.
Researchers have been studying the experience of buying abortion pills from online pharmacies — who sells them, what they charge, what the buyer receives, and whether it's as advertised. They've found that prices and delivery times vary widely, but that the shipments do show up (even though they rarely include instructions for proper use) and that what you pay for is pretty much what you get.
So even though I'm worried that "never again" has turned into "coming back," I'm not going to bring my old button out of retirement. Instead, I'm thinking about designing a button that tells people to go to AbortionPillInfo.org for medically and scientifically accurate information about getting and using abortion pills safely.