These US States Have Only One Abortion Clinic: Here's What Getting to It Could Involve
Sunday, May 16, 2021 blog Share
---
When we talk about abortion access, we're not only talking about its legality.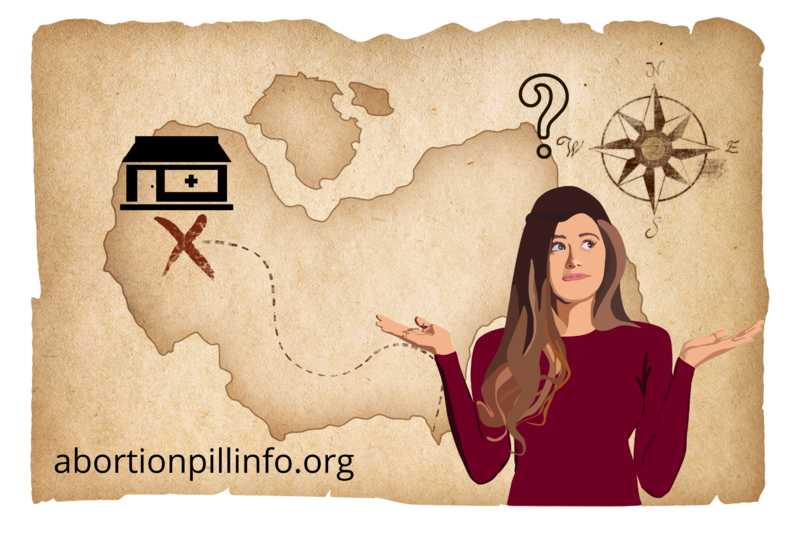 When we talk about abortion access, we're not only talking about its legality. Abortion remains legal in every US state, but that doesn't mean it's easy to get. An overwhelming amount of obstacles stand between an abortion seeker and their actual ability to attain the abortion, incuding the cost of the procedure, how far along one is in pregnancy, care for the child/ren they're statistically like to already have, age, and the beliefs they and their loved ones may have about abortion, which might hinder them from seeking support and from getting it. And, of course, there's the matter of finding the clinic. As of 2019, six US states had only one abortion clinic. We took a closer look at three of them,  using two excellent resources: ineedana.com, a website providing folks with local and accurate information on where they can get an abortion, and  The Safe Place Project, a map pinpointing  abortion clinics in each state and the restrictions in those states.What could it take to get to that clinic if you live in that state? What are the options if you can't get there?
North Dakota: The only clinic Red River Women's Clinic, is located in Fargo. Much of North Dakota is rural, so it would be necessary to cross wide swaths of the state in order to get there. If you live in Minot, in the North West part of North Dakota, a distance of 371.74 miles separates you from Fargo, and that's one way (make sure to factor in weather). A bus trip is 5 hours, and could cost between $40 and $75. If you're under 18, you need to obtain parental consent from both parents, or get a judicial bypass. In addition, there's mandated counseling with your abortion provider and then a 24 hour waiting period before the procedure.
Options if you can't get there: Out of state: Planned Parenthood in Omaha or Lincoln, Nebraska, or Council Bluffs, Iowa.
South Dakota: Planned Parenthood, the state's lone abortion clinic, is located in Sioux Falls. If you live in Aberdeen, the clinic is a 3 hour drive, or a 4 ½ hour bus trip. (The ticket price, one way, is between $57 and $94, and the bus doesn't run everyday.) Once you're at the clinic, you are required to read some documents or get state regulated counseling. You have to get this before the 72 hour waiting period begins, which means you'll probably have to get a hotel room, unless you know someone in the area. If it's a holiday or a weekend, the waiting period doesn't start until Monday or the next work day. And if you're under 18, your options are either judicial bypass, emancipation, or notifying one parent 48 before the abortion.
Options if you can't get there according to ineedana.com:  Going to the Red River Women's Clinic in Fargo, ND, or, if possible, abortion pills.
There are five federally-recognized Native reservations in North Dakota, and nine in South Dakota. The Hyde Amendment prohibits federal funds from being used to pay for abortions, so those living on reservations (considered federal land), where poverty is rampant, are further precluded from accessing abortion care. 
West Virginia: Women's Health Care of West Virginia, in Charleston, provides both medical and surgical abortion, but you cannot get a dilation and evacuation abortion, a common second trimester procedure, unless your life is in danger. If you live in Morgantown, you're 2 hours driving time from the clinic. You can take a train (3-4 hrs) that runs 5 days a week from Morgantown to Charleston, and expect to pay about $15. If you don't know anyone in town, you'll need to get a hotel room, since after you compete state mandated counseling, you'll have to wait 24 hours for the abortion. Those under 18 must either get a judicial bypass, an emancipation, or notification from at least one parent. Telemedicine is also illegal in West Virginia, so opting for the abortion pill isn't necessarily "easier" - you would have to go to the clinic, take mifepristone in front of a doctor, and then take the rest of the pills 24 hours later. You might decide to travel back home to do so, but if home isn't safe, you'll have to find another place where it's safe to bleed and cramp until you feel well enough to travel. (Take into account that the state is mountainous, and any weather that might complicate things.)
Options if you can't get there according to ineedana.com:  Depending on where you are in West Virginia, ineedana recommends going to Maryland, Ohio, or Pennsylvania.