Women Help Women in Bahasa Indonesia!
Poniedziałek, Sierpień 21, 2017 blog Share
---
Women Help Women and our partner Samsara are excited to post a translation of the Information on Medical Abortion/Frequently Asked Questions part of the WHW website in Bahasa! We hope that this resource will help women who speak Bahasa Indonesia to have all the information that they need to have safe abortions.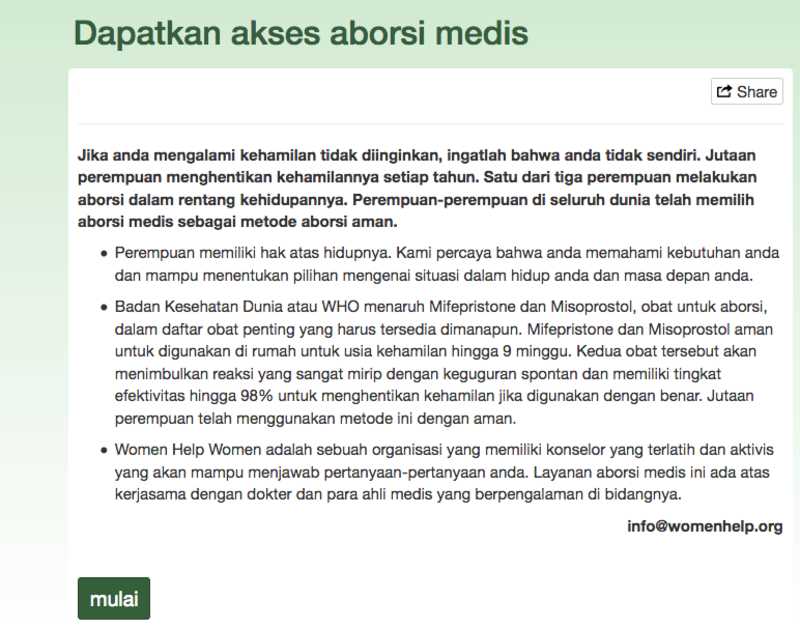 Samsara's expert counselors can be reached at samsara.indonesia@gmail.com and via https://www.facebook.com/samsar4/

WHW and Samsara are working together to publish a list of reliable websites that provide medicines to women in Indonesia, as well as a list of scam sites that take advantage of women.