Abortion Dream Team on Tour in Poland
Wtorek, Grudzień 27, 2016 blog Share
---
Conversations about abortion across Poland.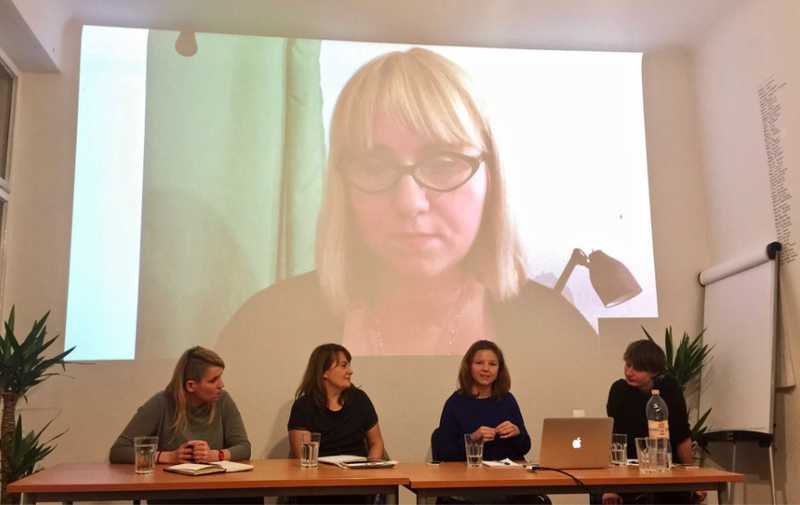 "Kobiety w Sieci", which is the safe abortion hotline in Poland, Women Help Women, and a number of abortion rights activists and lawyers, at the invitation of many local groups in Poland, are "touring" the country and holding a series of public conversations about abortion. During these meetings, we talk about the reality of abortion in Poland, we de-bunk myths about medical abortion and show evidence of its safety. And we present access to abortion as a right and a social good, as well as mobilise for systemic, legal change.
The latest conversation took place on 10 December 2016, Human Rights Day. It was organised by a local pro-choice collective W Naszej Sprawie in Poznan. A nationalistic youth group and an anti-abortion group separately denounced the organisers to the Public Prosecutor and requested an investigation, alleging that the participants of the tour were aiding and abetting a crime. Media picked up on the story. One media outlet referred to the organisers as the "abortion dream team on tour".
Fortunately, the event in Poznan took place undisturbed. There was an officially registered small demonstration by the anti-abortion group in front of the building where we met.
It is our human and constitutional right to gather and to talk about abortion, present evidence-based information and describe how to use of medical abortion safely and effectively, based on guidance from the World Health Organization.
By denying access to abortion, the state of Poland violates the right to health. People in Poland disagree with this violation and are mobilising for change. Further public conversations in other cities will take place as planned. We intend to live up to the "abortion dream team" nickname.
Facebook fan-page: https://www.facebook.com/Aborcyjny-Dream-Team-on-tour-2187962181428150/