Partner voices: Safe Abortion in Nigeria
Wtorek, Grudzień 9, 2014 blog Share
---
Sybil Nmezi, the dynamic Director of GIWYN Nigeria talks to Susan from Women Help Women about the work in Nigeria.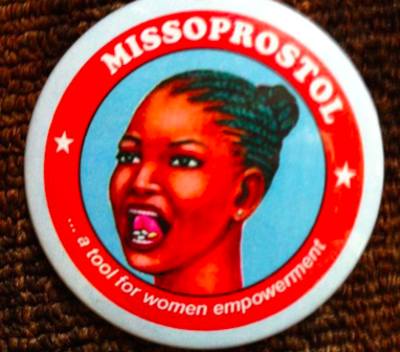 Women Help Women: What are your main projects focused on sexual and reproductive health and rights right now (or what is one that you are working on now that you are particularly excited about)? 
Sybil Nmezi: GIWYN's work is focused on increasing access for women to information on safe abortion services including the availability of misoprostol locally and to reduce abortion stigma.
We have started a hotline to provide free, safe and reliable information, in a confidential and non-judgmental way, about contraception, the prevention of unwanted pregnancy, abortion and post abortion care, and prevention of postpartum hemorrhage.  Callers can choose to talk one-on-one to a trained operator or can listen to pre-recorded information on the Interactive Voice Response (IVR) system. The IVR makes information available to women 24-hours a day. GIWYN and allies named the hotline Ms Rosy Hotline.  Ms Rosy Hotline (08097737600 or 08097738001) empowers women with knowledge about women's health and safe choices. It is an information service, not a medical service itself, and all the information provided is based on resources from World Health Organization.
To prepare for the hotline, GIWYN organized a workshop that was facilitated by non-medical trainers (consultants in international reproductive health) from Women Help Women, TICAH (Kenya),  and sponsored by Safe Abortion Action Fund (SAAF)/ 
During the training, a misoprostol song was written. It was very exciting to sing it.  
GIWYN and Allies were excited to launch Ms Rosy Hotline publicly with marches, music, and promotional materials like banners, stickers, buttons, aprons and T-Shirts in Lagos  on the 27th September 2014,  using  the momentum of 28th September, the Global Day of Action for Safe and Legal Abortion. The launch involved the National Coalition for Safe Abortion member organizations and individuals. link: https://www.facebook.com/msrosyhotline
What drew you to do this work?
In Nigeria, effective programs and services to address the need for safe abortion are missing on the ground, with serious consequences for women´s health and lives. Under the Nigerian law, abortion is prohibited unless it is to save the life of a woman whose health is at risk because of complications of pregnancy. Although abortion is restricted by law, there is overwhelming evidence that it is widely practiced in the country. Studies show that illegal abortion is one of the major causes of the maternal mortality worldwide. As a result,  there is need to create a space where  women can  have access to reproductive health information, including safe abortion and post abortion care information  in this country to save their lives, and this is why we established the hotline.
What are some of the biggest challenges to working on sexual and reproductive health/safe abortion in the context that you work in?
The biggest challenges to working in the area of Sexual and Reproductive Health Rights are the religious and cultural beliefs of the Church that women do not have the right to deal with their bodies as they want and that abortion is a sin. Others are the clamor of some politicians and community leaders that abortion is a taboo, which have resulted to misconceptions, abortion stigma and high risks   faced by women rights' defenders. A typical example of this is the death treats faced by the GIWYN coordinator in 2011. I thank Women Global Network For Reproductive Rights (WGNRR) who  immediately came to my rescue by supporting me with security measures. Another challenge we face is a diverse group of stakeholders with different levels of ability to understand information on medical abortion. It is challenging to produce informational resources that are suitable for everyone, and that is why the hotline is in two Nigerian languages and other resources are translated as well.  Another challenge is finding the funding needed to keep our work going.
Is sexual and reproductive health and rights the primary focus of your organization? Was it always?
Sexual and Reproductive Health Rights is always the primary focus of GIWYN though linked to Gender Equality and Empowerment, HIV/Aids, Maternal Mortality and Sustainable development.