The Zika Virus - Exposing Brazil's Inequality
Monday, February 29, 2016 블로그 Share
---
The Zika virus has kick-started national and worldwide debates yet again about abortion in Latin America. Many countries are experiencing renewed calls for a relaxation in their abortion laws, however, governments in Latin America have yet to change their position on abortion.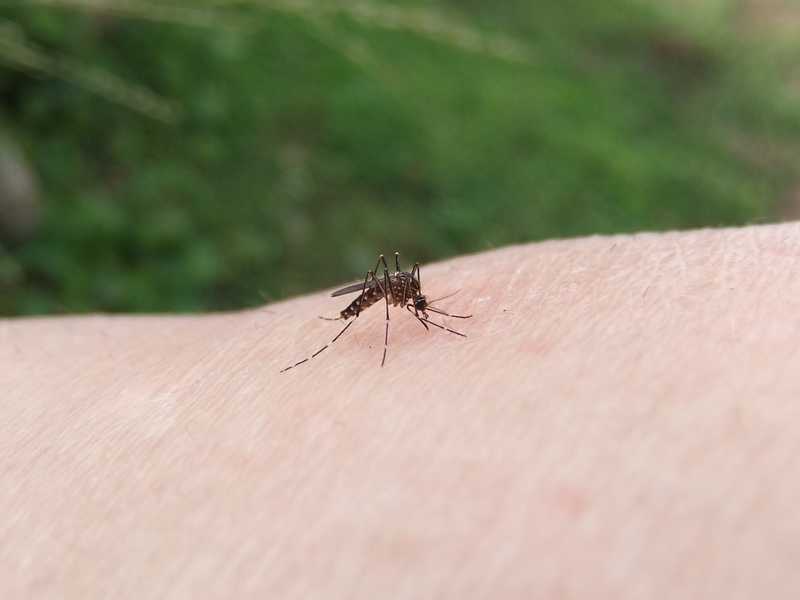 Connection to Microcephaly
While infection in adults can often produce relatively minor symptoms, the surge in the birth rates of babies with microcephaly in areas where the virus is also present in high numbers has resulted in the World Health Organisation categorising it as a 'Public Health Emergency of International Concern'.  Additionally, the Centre for Disease Control and Prevention based in the United States has raised the Zika outbreak to a 'level 1 activation'  – its highest emergency level – in response to the spread of the virus and cases of microcephaly. To date, Brazil, French Polynesia, El Salvador, Venezuela, Colombia and Suriname have reported an increase in cases of microcephaly in conjunction with outbreaks of the Zika virus. 
Inadequate Response of Governments 
Much more is still to be known about the infection, with uncertainties about its transmission and a lack of rapid testing contributing to a lack of knowledge about the outbreak. However, Women Help Women considers the response of governments in the affected areas to be the most troubling development to date. While the WHO has emphasised the importance of sexual health services, governments in Latin America have responded by directing women to simply avoid pregnancy.  As if by magic. While the health minister of El Salvador has gone on the record stating that this situation could prompt a review in their abortion legislation, and that any debate should not be prolonged, but instead 'practical', the same minister has also announced that women should somehow 'refrain' from becoming pregnant for the next two years.
WHO Response
WHO guidelines for women who could be exposed to the Zika virus include the recommendation of providing access to a 'comprehensive range' of short and long term forms of contraception, as well as access to safe abortion. Further advice from the WHO includes taking steps to avoid mosquito bites such as the use of repellents and nets. It also amended its travel advice, adding that pregnant women outside the region consult with their healthcare providers and consider delaying travel to the affected areas. The Organisation is currently working on a comprehensive list of recommendations for pregnant women who have become infected with the Zika virus. 
For more information and recommendations, please see the following links:
Options for Women in Latin America
Even with the use of contraception, unwanted pregnancies cannot always be prevented. However, for women in Latin America, these problems are compounded by difficulties in accessing contraception in the first place. Added to the widespread bans on abortion in the region, these women have no real prospects of being able to 'avoid' pregnancy and birth. These recommendations unfairly burden them with the responsibility of avoiding pregnancy, while denying them the means by which to heed the advice and control their fertility.   
By ignoring the reality of women's lives, the recommendations by governments in the region will do little to reduce births of babies affected with microcephaly, unless access to contraception and abortion is greatly increased. International reactions to these guidelines have largely been in the same vein – wondering what options these women really have to follow the advice and guidelines issued by governments and international health authorities.
What is also significant in this developing crisis is that (like most health and emergency situations), the poorer and marginalised people are more at risk and consequently suffer the most. Cases of Zika and microcephaly are concentrated in areas where testing for the virus or birth defects rarely happen in the public health clinics. These less affluent areas, where overcrowding is more common, can also provide an extensive breeding ground for mosquitoes. Additionally, the women in these areas find it the hardest to access effective contraception and other sexual health services. Consequently they are at a much higher risk of having babies with microcephaly than women from more affluent areas who have a reduced risk of exposure and the ability to afford better healthcare. In this climate, a rise in unsafe abortions and the ensuing health risks for women is now expected in the region.
Response of Other Groups
The work of local advocacy and help groups such as ANIS  has been invaluable. They work with those in need on the ground, struggling to find solutions while stuck in this 'catch 22' situation. The levels of inequality and the lack of sexual health and reproductive health services for women are not new. There has been a systematic violation of women's human rights which has been allowed to continue for some time now. However, the international outcry over the Zika virus has helped to expose this on-going crisis, with some suggesting the mosquito is Brazil's 'greatest whistleblower' on inequality.
Several international organisations have also released statements on the situation. The United Nations Office of the High Commissioner of Human Rights stated that 'laws and policies that restrict access to sexual and reproductive health services in contravention of international standards, must be repealed.' The Centre for Reproductive Rights has released a petition for El Salvador's Ministry of Health to lift the total ban on abortion in the country.  Many other groups such as Ipas and Planned Parenthood are joining the growing call to governments to repeal or relax their abortion law as well as increase access to contraception. The first legal abortion in the region due to microcephaly subsequent to a Zika diagnosis has been reported in Colombia, (one of the few countries in the area which allows for abortions in such circumstances). Additionally, academics are preparing cases to go before Brazil's highest court, which is an important initiative, though even if successful, women need action now. 
womenhelp.org can help get abortion pills into women's hands
If you are in Latin America and need contraceptives or an abortion (whether you have been exposed to the Zika virus or not), Women Help Women ARE able to help you.
You can access this service by visiting 
Women Help Women is a feminist organisation, committed to working collaboratively, amplifying the feminist voices from the region and fighting for systematic change. We further encourage support to groups such as ANIS who are currently working on the ground.