More Difficult is not Impossible
---
Refusing to give up on making abortion accessible.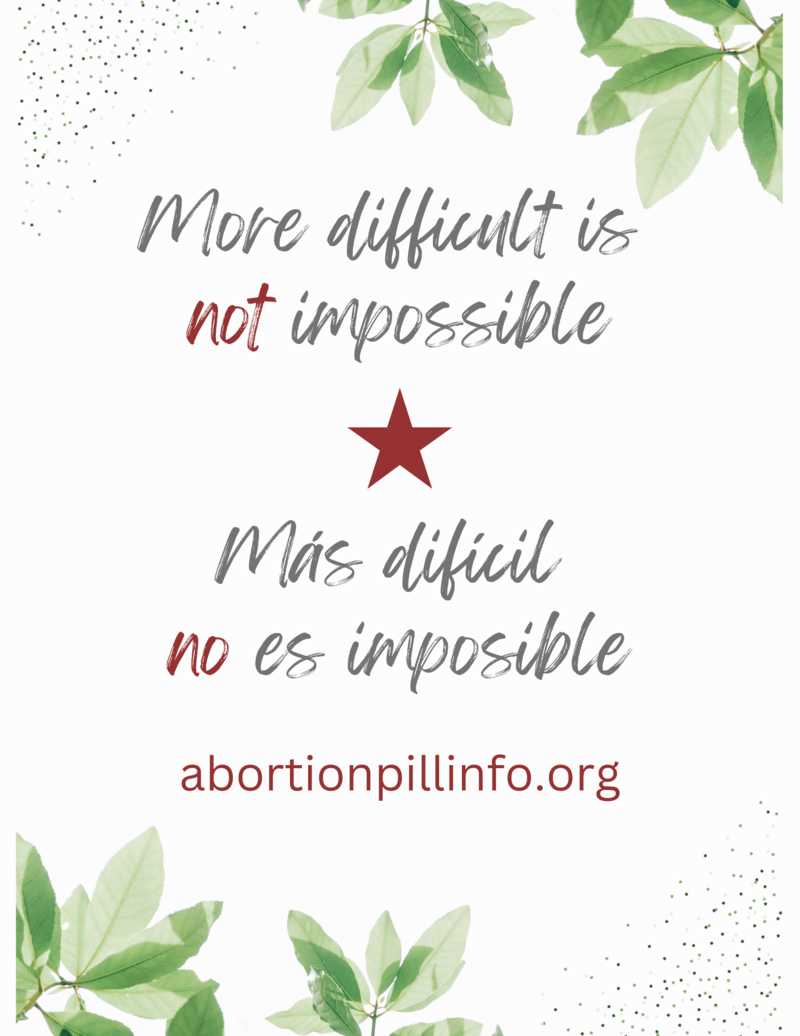 Yes, the Dobbs decision throwing abortion law back to the states made it a lot harder for people in many states to access abortion care. But harder isn't the same as impossible. If you're wondering how providers, activists, and others are working together to help abortion seekers across state and even national borders, check out these recent stories:
The Post-Roe Abortion Underground (The New Yorker)
Covert network provides pills for thousands of abortions in U.S. post Roe (Washington Post)
A Surge of Overseas Abortion Pills Blunted the Effects of State Abortion Bans (New York Times)
Meeting abortion patients where they are: providers turn to mobile units (NPR)
Mobile abortions take off 'on wheels, at sea' to fill gaps left by shuttered clinics (The Guardian)
Granted, we shouldn't have to go to these lengths for safe, effective abortion care. Everyone deserves bodily autonomy without questions or restrictions. But the situation is far from hopeless, and the people doing the work aren't going to stop.
No matter where you are, you can get accurate information about abortion with pills (and lots more!) at AbortionPillInfo.org and on the Euki reproductive health app, available in English and Spanish for iOS and Android.