What is Clinic Co-Location and What Can You Do about It?
Martes, Junio 21, 2022 blog Share
---
Let's expose these fake clinics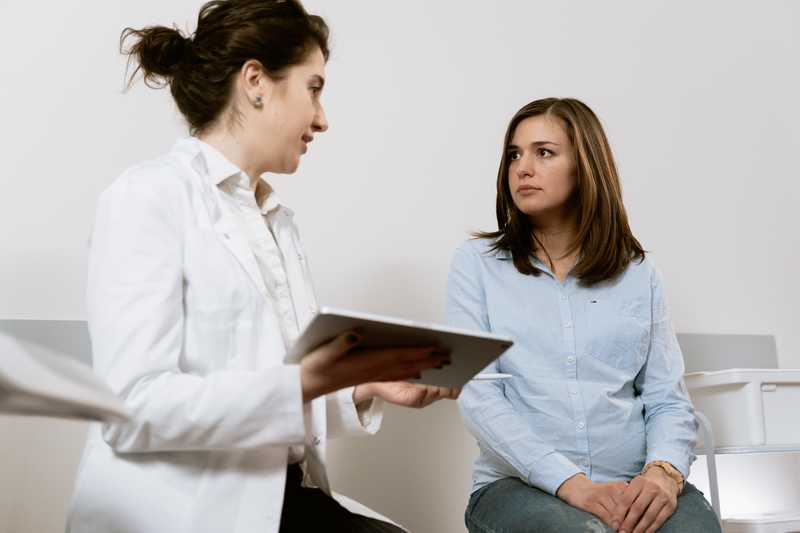 In Flossmore, Illinois (a 35 minute drive from Chicago), there's a Planned Parenthood where you can get an abortion. A 4 minute walk away, you'll find Aid for Women, a crisis pregnancy center (CPC, fake clinic).
In the Bronx, New York, a 22 minute walk or a 10 minute drive from Dr. Emily's Women's Health Center, which provides abortion care, is EMC Pregnancy Centers, another crisis pregnancy center.
In Springfield, Massachusetts, you can find a CPC called Clearway Clinic a 6 minute drive from Planned Parenthood.
In San Antonio, Texas, Pregnancy Care Center - you guessed it, a CPC, is a 2 minute drive from Planned Parenthood.
Is it a coincidence that CPCs are located so close to actual medical facilities that perform abortions? Nope. It's an anti-choice strategy known as "clinic co-location." The idea is that if you place a fake clinic near an abortion provider, a patient might get confused and go into the CPC instead. Once inside, volunteers will attempt to manipulate the abortion-seeker into staying pregnant with a combination of religious coercion, shaming, and actual lies about the pregnancy itself (i.e. telling them they're too far along to get an abortion).
CPCs are predatory - they position themselves in areas where low income and BIPOC live and work. They also advertise free ultrasounds and other health care that they don't actually deliver on, but if you don't have health insurance, and you don't know what CPCs are or how to recognize them, it's not unbelievable that you'd end up inside one. And once you're in, it's hard to get out unscathed, even if you know that you're getting  false information. (Religious coercion and shaming can infiltrate even those who think they're immune to it.)
Here's what's even less helpful to the situation: In states with  trigger laws,  which will ban abortion immediately or quickly after Roe diasppears, one in 10 Google searches misdirect those searching for abortion services to CPCs, according to a study conducted by the Center for Countering Digital Hate.  So if you live in one of these states, search "abortion clinic," or "abortion pills," you're likely to be routed to a place that provide you with neither, when in fact there may be a legitimate health care facility very close by.
So what can you do about clinic co-location?
-        Follow Reproductive Transparency Now on Instagram, and share their content.
-        If you or someone know has an appointment for abortion care, call the clinic where you'll be going and ask if they're aware of any CPCs nearby that you should be aware of.
-        If you learn about instances of clinic co-location, call them out! Use the hashtag #ExposeFakeClinics.
-        Keep spreading the word about CPCs! You can find our blog posts about them here and here.