If you're confused right now, it's because you're supposed to be
Domingo, Julio 24, 2022 blog Share
---
Every day we're waking up to a new abortion landscape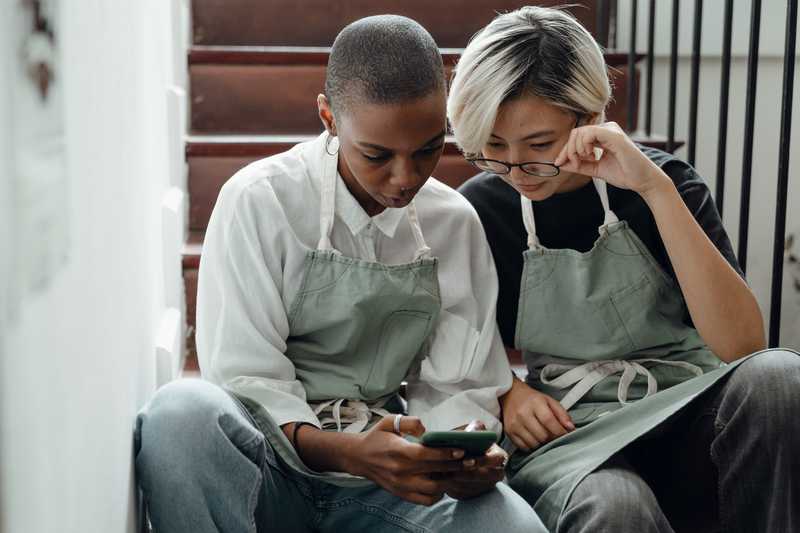 On July 13th, an article ran in the New Yorker entitled "The Last Abortion Clinic in North Dakota Gets Ready to Leave."  The subject of the piece is the Red River Women's Clinic in Fargo, which opened in 1998, and has 30 days to close after SCOTUS's decision to overturn Roe v. Wade, clearing the way for North Dakota to outlaw abortion. Now, the last place for a person to access abortion in the state is relocating to Minnesota, where abortion is remains legal.
On the day SCOTUS's decision was revealed, the staff at the Houston Women's Clinic in Texas delivered the news that the clinic could no longer perform abortions to those in the waiting room, and called patients who had abortions scheduled to tell them they were cancelled.
Across the country, clinics and abortion funds are closing, relocating, and altering their services at the advice of legal counsel, while those just finding out that they're pregnant and don't want to be are wondering what to do. Total abortion bans are snapping into place in some states, while trigger laws are being blocked for the time being. Every day, we're waking up to a new abortion landscape, and once again, into confusion.
Creating chaos and confusion has always been the plan by the anti-choice movement. If abortion had to be technically legal, it would be made as difficult to obtain as possible with TRAP laws, the Hyde Amendment,  waiting periods, targeting clinics with violence, parental involvement laws, clinic co-location, and more. Now that states that have been waiting to ban abortion for years actually have the ability to do it, it's still not as simple as "you can't get an abortion in (Texas, Missouri, Alabama, etc)." What about someone who drives a friend or relative to a nearby state for an abortion? Can they be charged with a crime? Will someone with an ectopic pregnancy be able to access methotrexate, a drug that would likely save their life? who needs metho Could someone be prosecuted for having a miscarriage? In states where abortion bans have yet to come down, can a person still access abortion care?
We know that the majority of prosecutions when it comes to abortion will be directed at people of color - it was already happening before SCOTUS passed down its decision on Roe; see the case of Lizelle Herrera in Texas. So what do we do now? How can abortion seekers get information about abortion that's clear and current? Check out these resources.
IfWhenHow is an organization of lawyers working for reproductive justice. They run the Repro Legal Helpline, where you can get up to date information  on your legal rights regarding self-managed abortion.
If you live in New York state, there's a new hotline (212-899-5567) aimed at providing legal guidance and resources to patients, healthcare providers, and others looking for information about accessing and providing abortion.
And of course, for information on self-managed abortion, including how the pills work and how to use them, visit our FAQs.